Summer colours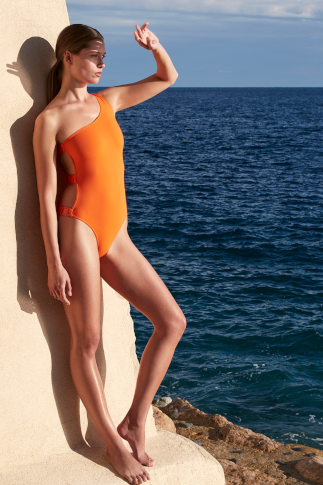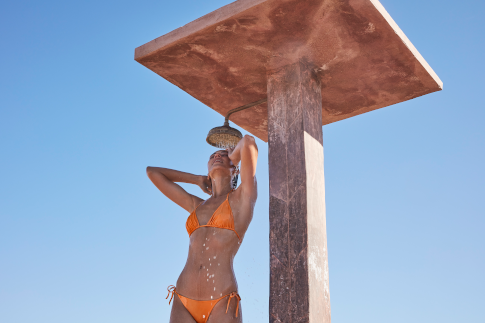 Summer colours
This summer, the colours in the beach collection are an invitation to discover a vibrant and shimmering universe. The intense orange of Indie, the deep sea green of Mer Emeraude, the azure blue of Majorelle de Mer… take the plunge and enjoy the view.
Queen of the desert
Like a sun-drenched desert, the new ERES palette is enriched with warm, captivating and summery tones: Gazelle, Medina and this season's Patchouli print. The print appears in the beachwear and lingerie collections.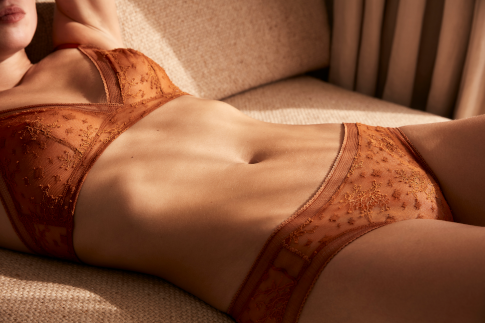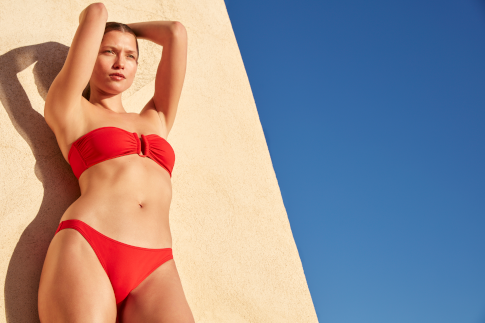 Unique and iconic
The unique and emblematic intense red ERES Logo colour is coming to you this season a selection of swimsuits. Outstanding.
Blue on the horizon
The vibrant hue of Mer Azur or the navy tone of Waterproof,
ERES blues this season reflect the sparkle of a lagoon and the depths of the ocean.
An invitation to cast off and set sail…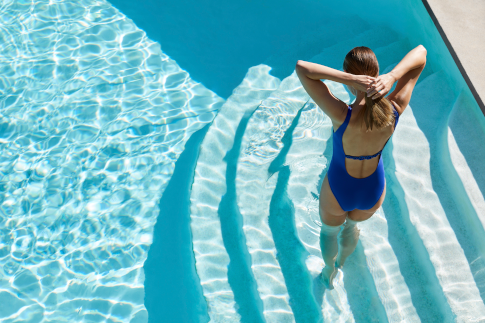 Sun-kissed pastels
The sunny, on-trend beach collection is aglow with pastel colours, inspired by a sunrise in the desert. The shades are luminous on the skin, like an ode to the arrival of spring.
Springtime pastels
Delicate and luminous, pastel lingerie discreetly illuminates the skin. A breath of fresh air for sunny days.